Portland Condo Mania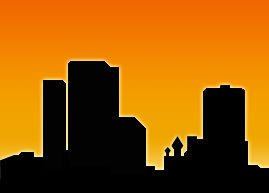 Founded in 1848, at the confluence of the Willamette and Columbia Rivers, Portland has some great riverside condos and historic buildings and there are numerous modern high rises in town. The Pearl District in the Northwest section of Downtown Portland, is the hottest area for sleek newly converted industrial lofts with South Portland gearing up to do the same. Public transit is readily available thanks to regional planning making it easy to get around via bus, light rail, streetcar, commuter rail and even an aerial tram.

Portland is Oregon's largest city with more than 600,000 residents and more than 2 million in the greater metropolitan area. Residents enjoy a west coast marine climate and thousands of acres of parks and gardens – 200 all told, including Mount Tabor Park (home to an extinct volcano), the International Rose Test Garden and Forest Park. It's literally one of the greenest and most environmentally conscious cities in the U.S. In fact, 80 percent of all Portland residents live within half a mile of a park.
Condo Mania Market Reports

---

PORTLAND Quarterly Market Report

The resale activity for condos in Portland for the second quarter decreased 1.1% with 537 sold compared to 543 in the second quarter of 2016.

The Median Sale Price for condos sold in Portland for the second quarter decreased 4.1% with a median price of $307,000 as compared to $320,000 in the second quarter of 2016.
PORTLAND Categories
Browse by PORTLAND Region

PORTLAND Region
Active
Listings
Price
SQFT
Min Price
Max Price

---

NORTH PORTLAND
34
$325
$199,900
$650,000
NORTHEAST PORTLAND
18
$333
$134,900
$749,000
NORTHWEST PORTLAND
16
$469
$195,000
$1,399,999
SOUTHEAST PORTLAND
14
$301
$129,900
$699,500
SOUTHWEST PORTLAND
59
$469
$148,000
$3,290,000
WEST PORTLAND
139
$445
$139,000
$2,500,000
Browse by PORTLAND Area

Browse by Area
Active
Listings
Price
SQFT
Min Price
Max Price

---

DOWNTOWN PORTLAND
28
$475
$214,000
$3,290,000
FOREST HEIGHTS
2
$319
$485,000
$579,000
GOOSE HOLLOW
6
$546
$440,000
$1,650,000
NORTHWEST DISTRICT
13
$496
$195,000
$768,500
OLD TOWN CHINATOWN
9
$409
$279,000
$459,000
OVERLOOK
10
$477
$230,000
$394,000
PEARL DISTRICT
59
$561
$265,000
$2,500,000
RALEIGH HILLS
70
$353
$139,000
$2,095,000
SOUTH WATERFRONT
20
$489
$299,900
$2,349,000
SUNNYSIDE
1
$384
$380,000
$380,000
Featured Communities in PORTLAND

The condos at Westlake Village are traditional low-rise flats in northwest Portland close to Route 26 for a convenient commute to downtown. This complex was built in 1979 in the Cedar Mill neighborhood. It has a pool and sun deck, clubhouse, man-made pond and tennis courts. Walk to the MAX line and bus line and Cedar Mill Creek. The Safeway and hospital are minutes away. Individual units at Westlake Village are cozy one and two bedroom floor plans in the 550 to 750 square foot ...

American Plaza Towers is actually 3 buildings named after past presidents: Lincoln, Grant and Madison. Built between 1972 and 1981, this high-rise community offer excellent views of the city from its location in downtown Portland and is within walking distance of the city's cultural district, the waterfront, and the streetcar. When you aren't out exploring the city, spend an afternoon at home and enjoying the American Plaza Towers amenities - including both an indoor and outdoor ...

Wake up to a views of Mt. Hood, the Willamette River and city skyline at Harrison West in downtown Portland. Residents also enjoy a community pool, spa and lush grounds. The building offers garage parking and is also right on the streetcar line for easy access around town. There are 193 condos in 26 stories in the Harrison West tower. Most of these are flats but there are some townhouses and the top floors are penthouses. Choose from 1-3 bedroom units in nine floor plans, ranging ...
Browse by PORTLAND Community

Community
Active Listings
Price Range

---

1620 BROADWAY
1 Listing
Priced at $449,900
2393 PARK PLACE
2 Listings
Priced from: $439,750 to $465,000
705 DAVIS
1 Listing
Priced at $664,900
ABERDEEN
No Active Listings
ABITARE
No Active Listings
ADDISON
No Active Listings
ALBERTA FLATS
No Active Listings
ALEXANDRIA ESTATES
No Active Listings
ALEXIS TERRACE
No Active Listings
AMBASSADOR
2 Listings
Priced from: $450,000 to $575,000
AMERICAN PLAZA TOWERS
9 Listings
Priced from: $420,000 to $679,000
ANDREA TERRACE
No Active Listings
ANTHIA
No Active Listings
APPLEGATE
No Active Listings
ARBOR LODGE
2 Listings
Priced from: $450,000 to $750,000
ARBOR VISTA
1 Listing
Priced at $440,000
ARDEN COURT
No Active Listings
ARDMORE COMMONS
No Active Listings
ARENSON COURT
No Active Listings
ARGAY DOWNS
No Active Listings
ASCOT PARK
No Active Listings
ASH COURT
No Active Listings
ASHLEY COURT
No Active Listings
ATWATER PLACE
5 Listings
Priced from: $450,000 to $1,519,000
AVALON PENTHOUSES
1 Listing
Priced at $2,349,000
AVENUE LOFTS
4 Listings
Priced from: $349,995 to $699,000
AVON MANOR
2 Listings
Priced from: $325,000 to $340,000
BALL PARC AMERICAN
1 Listing
Priced at $330,000
BANKSIDE
No Active Listings
BEAUMONT VILLAGE LOFTS
No Active Listings
BELFITE
No Active Listings
BELMONT CONDOS AND ARTISTS STUDIOS
No Active Listings
BELMONT DAIRY ROW HOUSE
No Active Listings
BELMONT EAST
1 Listing
Priced at $365,000
BELMONT STREET LOFTS
1 Listing
Priced at $380,000
BELMONT TOWNHOMES
No Active Listings
BELVEDERE
No Active Listings
BENSON HEIGHTS
No Active Listings
BENSON TOWER
4 Listings
Priced from: $319,000 to $3,250,000
BINFORD
No Active Listings
BOISE STREET
1 Listing
Priced at $219,500
BRAEDON HEIGHTS
No Active Listings
BRAEWOOD COMMONS
No Active Listings
BRIDGE COURT
No Active Listings
BRIDGEPORT
2 Listings
Priced from: $365,000 to $675,000
BRIDGEVIEW
2 Listings
Priced from: $258,000 to $279,900
BRIGHTFIELD VILLAGE
No Active Listings
BROADWAY VIEW
1 Listing
Priced at $255,000
BROOKHURST
No Active Listings
BROWNSTONE HOMES
1 Listing
Priced at $354,995
BUCKMAN
No Active Listings
BURLINGAME
No Active Listings
BURNSIDE STATION
1 Listing
Priced at $140,000
BURNSIDE VILLAGE
No Active Listings
BUSH STREET COMMONS
No Active Listings
C K TOWNHOUSES
No Active Listings
CANYON DRIVE
No Active Listings
CAPITOL HILL
No Active Listings
CAPITOL HILL ESTATES
2 Listings
Priced from: $475,000 to $490,000
CARDINELL CREST
1 Listing
Priced at $530,000
CARDINELL VIEW LOFTS
5 Listings
Priced from: $184,900 to $879,000
CARLISLE
No Active Listings
CARLTON COURT
No Active Listings
CARLWOOD
No Active Listings
CARRIAGE HOUSE VILLAGE
No Active Listings
CARSON
No Active Listings
CARUTHERS
No Active Listings
CASCADE VIEW
3 Listings
Priced from: $249,900 to $274,999
CASCADIAN COURT
1 Listing
Priced at $280,000
CASTLE CREST
No Active Listings
CATHEDRAL PARK
No Active Listings
CEDAR CREST
No Active Listings
CEDAR GARDENS
No Active Listings
CEDAR HILLS
No Active Listings
CEDAR TERRACE
No Active Listings
CEDARGLEN
1 Listing
Priced at $305,000
CEDARS AT TIMBERLAND
No Active Listings
CENTER COMMONS
No Active Listings
CENTRAL PARC AT BETHANY
1 Listing
Priced at $150,000
CENTRAL VILLAGE
No Active Listings
CHANNEL
No Active Listings
CHASSELTON
1 Listing
Priced at $239,900
CHERRY PARK
No Active Listings
CHERRY PARK ESTATES
No Active Listings
CHOWN PELLA LOFTS
2 Listings
Priced from: $399,000 to $629,000
CINDERELLA ESTATES
1 Listing
Priced at $259,900
CITY LIFE
No Active Listings
CLAY STREET COMMONS
2 Listings
Priced from: $250,000 to $310,000
CLAYBORN
No Active Listings
CLEAR HILLS
No Active Listings
CLINTON
No Active Listings
CLUB ESTATES EAST
No Active Listings
COLLEGE VICTORIAN
No Active Listings
COLUMBIA POINT
2 Listings
Priced from: $245,000 to $253,950
COLUMBIA POINT WEST
4 Listings
Priced from: $199,900 to $249,777
COLUMBIA RIDGE
No Active Listings
COMUS PLACE
No Active Listings
CONCORDIA COURT
No Active Listings
CONDOMINIUMS AT CATHEDRAL PARK
No Active Listings
CONDOMINIUMS AT SPRING GARDEN
No Active Listings
CONDOR HEIGHTS
No Active Listings
COOPER STREET BUNGALOW COURTS
No Active Listings
COPPERFIELD
1 Listing
Priced at $129,000
CORBANC
No Active Listings
CORBETT CRESCENT
No Active Listings
CORBETT LOFT HOMES
1 Listing
Priced at $625,000
CORNELL MEADOWS
1 Listing
Priced at $199,000
CORNERSTONE
No Active Listings
COSMOPOLITAN ON THE PARK
2 Listings
Priced from: $1,179,500 to $1,195,000
COTTAGES AT HASTINGS GREEN
No Active Listings
COUNTRY CLUB
No Active Listings
COURTYARDS AT SPRINGVILLE
3 Listings
Priced from: $194,000 to $255,000
CRANE BUILDING LOFTS
No Active Listings
CRAWFORD HOUSE
No Active Listings
CRESTON
No Active Listings
CRESTON COURT
1 Listing
Priced at $215,000
CRESTON KENILWORTH
No Active Listings
CRESTVIEW TERRACE
No Active Listings
CRYSTAL CREEK
No Active Listings
CRYSTAL SPRINGS
No Active Listings
CYPRESS COURT
2 Listings
Priced from: $275,000 to $300,000
DAVINCI ESTATES
No Active Listings
DAYBREAK CO HOUSING
No Active Listings
DECATUR BRIDGEWATER VISTA
2 Listings
Priced from: $279,900 to $435,000
DIAMOND COURT
No Active Listings
DIVISION PLAZA
1 Listing
Priced at $139,995
DOLPH CREEK TOWNHOMES
No Active Listings
DOWNTOWN VILLAGE
1 Listing
Priced at $429,900
EASTCLIFF
No Active Listings
EASTVIEW
No Active Listings
EDGEWATER HOUSE
No Active Listings
EDGEWOOD
2 Listings
Priced from: $375,000 to $390,000
ELEVENTH AVENUE
No Active Listings
ELEVENTH AVENUE LOFTS
1 Listing
Priced at $259,000
ELIOT TOWER
4 Listings
Priced from: $450,000 to $1,499,900
ELIZABETH LOFTS
1 Listing
Priced at $575,000
ELLIS STREET TOWNHOME CONDOS
1 Listing
Priced at $225,000
EMBASSY
2 Listings
Priced from: $219,900 to $279,500
EMPRESS
1 Listing
Priced at $164,000
ENCORE
5 Listings
Priced from: $460,000 to $1,275,000
ENVOY
No Active Listings
ESSENZA
No Active Listings
ESSEX PARK
No Active Listings
EVERETT COURT
No Active Listings
FIFTY FIFTEEN
No Active Listings
FLANDERS LOFTS
No Active Listings
FOREST HEIGHTS CROSSING
1 Listing
Priced at $485,000
FOSTER KNOLL
1 Listing
Priced at $249,900
FOSTER PARK
No Active Listings
FOSTER VILLAGE
No Active Listings
FOUR SEASONS
2 Listings
Priced from: $205,000 to $389,000
FOXCHASE ADD
1 Listing
Priced at $749,000
FRANCISCAN
3 Listings
Priced from: $148,000 to $189,900
FREMONT VILLAGE PARK
1 Listing
Priced at $149,900
FRESCOES
No Active Listings
GABRIEL COMMONS
1 Listing
Priced at $299,900
GALLERY
1 Listing
Priced at $332,500
GARDEN COURTYARD
No Active Listings
GARDEN TERRACE
No Active Listings
GARDENS AT 15TH AVENUE
No Active Listings
GARDNER
1 Listing
Priced at $399,000
GARFIELD
No Active Listings
GATEWAY
No Active Listings
GATEWAY ARBORS
No Active Listings
GATEWAY TOWERS
No Active Listings
GEORGE H. WILLIAMS
No Active Listings
GEORGIAN COURT
1 Listing
Priced at $274,000
GETTYSBURG TOWNHOUSES
No Active Listings
GILBERT PARK
No Active Listings
GLENDOVEER ACRES
No Active Listings
GLENN COURT
No Active Listings
GLENNBROOKE RIDGE
No Active Listings
GLENWOOD PLACE
1 Listing
Priced at $194,500
GRACE
No Active Listings
GRAHAM STREET LOFTS
1 Listing
Priced at $435,000
HAKOYA LOFTS
No Active Listings
HALL PLACE
1 Listing
Priced at $350,000
HALSEY GREEN
No Active Listings
HALSEY MANOR
No Active Listings
HAMILTON ARMS
1 Listing
Priced at $189,999
HARRISON EAST
No Active Listings
HARRISON WEST
9 Listings
Priced from: $229,950 to $499,900
HAWTHORNE
2 Listings
Priced from: $385,000 to $544,900
HAYDEN BAY
2 Listings
Priced from: $416,000 to $449,000
HENDERSON TOWNHOUSES
No Active Listings
HERON POINTE AT JOHNS LANDING
1 Listing
Priced at $360,000
HIDDEN VILLAGE
No Active Listings
HIDEAWAY
No Active Listings
HILL PLACE
1 Listing
Priced at $315,000
HILLSDALE LAURELS
1 Listing
Priced at $224,900
HILLSDALE TOWNHOUSES
No Active Listings
HILLSDALE VILLAGE
No Active Listings
HILLSIDE TERRACE
No Active Listings
HILLTOP
4 Listings
Priced from: $305,000 to $339,000
HOLGATE PARK
No Active Listings
HOLLADAY COURT
No Active Listings
HOLLYVIEW
No Active Listings
HOLLYWOOD HANCOCK 40
No Active Listings
HOLLYWOOD PARK
No Active Listings
HOLMAN GARDENS
No Active Listings
HOME COURT
2 Listings
Priced from: $129,900 to $129,960
HOYT COMMONS
3 Listings
Priced from: $450,000 to $485,000
HOYT SQUARE
1 Listing
Priced at $369,900
HUBBARD HOUSE
No Active Listings
HUMBOLDT ROW
No Active Listings
IRVING CLASSIC
No Active Listings
IRVING STREET LOFTS
2 Listings
Priced from: $375,000 to $399,900
IRVING STREET TOWERS
4 Listings
Priced from: $198,000 to $299,000
IRVINGTON 1800
No Active Listings
IRVINGTON OFF BROADWAY
No Active Listings
IRVINGTON PLACE
1 Listing
Priced at $450,000
IVANHOE COURT
No Active Listings
JANTZEN BEACH VILLAGE
1 Listing
Priced at $210,000
JASPER HEIGHTS
No Active Listings
JEFFERSON
4 Listings
Priced from: $414,000 to $925,000
JENNAS PLACE
No Active Listings
JENNIFER WOODS
No Active Listings
JOHN ROSS
7 Listings
Priced from: $299,900 to $1,995,000
JOHNS VIEWPOINT
No Active Listings
KEARNEY COURT
1 Listing
Priced at $385,000
KELVIN HEIGHTS
No Active Listings
KIANA
1 Listing
Priced at $579,000
KILLINGSWORTH STATION
No Active Listings
KING ALBERTA ARTS
1 Listing
Priced at $559,500
KING DAVIS
No Active Listings
KINGS CORNER
No Active Listings
KINGS HILL
No Active Listings
KINGS SQUARE NORTH
No Active Listings
KOIN TOWER
4 Listings
Priced from: $850,000 to $3,290,000
LAIR HILL CROSSINGS
9 Listings
Priced from: $585,000 to $692,500
LAISSEZ FAIRE
1 Listing
Priced at $149,500
LANDING
No Active Listings
LAURELHURST PARK
No Active Listings
LEGENDS
4 Listings
Priced from: $399,000 to $479,000
LEXINGTON
No Active Listings
LEXIS
4 Listings
Priced from: $265,000 to $545,000
LINCOLN PARK
No Active Listings
LINCOLN PARK ANX
No Active Listings
LINCOLN PLACE
No Active Listings
LINDQUIST
No Active Listings
LINNTON SCHOOL PLACE
No Active Listings
LISA COURT
No Active Listings
LLEWELLYN
1 Listing
Priced at $475,000
LLOYD DISTRICT
No Active Listings
LOFTS AT MILEPOST 5
2 Listings
Priced from: $175,000 to $189,000
LOMA ACRES
No Active Listings
LOMA ESTATES
No Active Listings
MACADAM VILLAGE
2 Listings
Priced from: $275,000 to $325,000
MACLEAY OVERLOOK
No Active Listings
MACLEAY PARK
No Active Listings
MAGNOLIA COURT
1 Listing
Priced at $269,698
MANOR
No Active Listings
MAPLEWOOD TERRACE
No Active Listings
MARIANNA
2 Listings
Priced from: $277,000 to $287,500
MARINA RIVER HOUSE
1 Listing
Priced at $299,900
MARQUAM COMMONS
No Active Listings
MARQUAM COURT
1 Listing
Priced at $229,500
MARSHALL STREET
No Active Listings
MARSHALL WELLS LOFTS
6 Listings
Priced from: $355,000 to $529,000
MATTHEW FRANK
1 Listing
Priced at $309,000
MCCORMICK PIER
6 Listings
Priced from: $279,000 to $459,000
MCKENZIE LOFTS
1 Listing
Priced at $629,900
MEDITERRANEAN ARMS
1 Listing
Priced at $179,000
MENLO PARK
No Active Listings
MERANTI LOFTS
1 Listing
Priced at $525,000
MERIWETHER
7 Listings
Priced from: $399,990 to $799,000
METROPOLITAN
1 Listing
Priced at $595,000
METZGER PARK
No Active Listings
MIDLAND PARK
No Active Listings
MILL CREEK HOMES
1 Listing
Priced at $485,000
MILL RIDGE TOWNHOUSES
No Active Listings
MILL STREET TERRACE
No Active Listings
MISSISSIPPI OVERLOOK
1 Listing
Priced at $338,526
MODERN CONFECTIONERY
No Active Listings
MONTGOMERY VIEW
No Active Listings
MORRIS COMMONS
1 Listing
Priced at $455,000
MORRIS MANOR
No Active Listings
MOSAIC BUILDING
No Active Listings
MOUNTAIN FIR
No Active Listings
MULTNOMAH CITYSIDE
No Active Listings
MULTNOMAH VILLAGE
1 Listing
Priced at $440,000
NADIA GRACE
No Active Listings
NINE THREE SEVEN
2 Listings
Priced from: $629,999 to $685,000
NOAHS ROW
No Active Listings
NOB HILL
1 Listing
Priced at $519,000
NORTH PARK LOFTS
3 Listings
Priced from: $328,500 to $424,950
NORTHRUP COMMONS
No Active Listings
OLD FORESTRY COMMONS
No Active Listings
OLD TOWN LOFTS
3 Listings
Priced from: $295,000 to $320,000
ON THE 5TH
No Active Listings
ONE HUNDRED FORTY FIRST AVENUE
No Active Listings
OREGON TRAIL
No Active Listings
OVERLOOK ARBOR LODGE
No Active Listings
OVERLOOK AT TIMBERLAND
2 Listings
Priced from: $279,900 to $339,500
OVERLOOK CROSSING
2 Listings
Priced from: $274,526 to $379,900
OVERLOOK PARK
7 Listings
Priced from: $230,000 to $394,000
OVERLOOK POINTE
2 Listings
Priced from: $315,526 to $315,526
OVERTON TOWNHOMES
1 Listing
Priced at $935,000
PACIFICA TOWER
1 Listing
Priced at $414,900
PARADOX 50
1 Listing
Priced at $499,999
PARK NORTHWEST
No Active Listings
PARK PLACE IN THE PEARL
3 Listings
Priced from: $569,500 to $1,100,000
PARK PLACE TOWER
2 Listings
Priced from: $448,000 to $450,000
PARK VISTA
No Active Listings
PARKROSE
1 Listing
Priced at $199,500
PEARL AT BLOCK 90
No Active Listings
PEARL LOFTS
2 Listings
Priced from: $349,000 to $464,900
PETTYGROVE CROSSING
No Active Listings
PETTYGROVE PLACE
1 Listing
Priced at $565,000
PINNACLE
2 Listings
Priced from: $399,999 to $725,000
PITTOCK GROVE
No Active Listings
PORTLAND HEIGHTS
No Active Listings
POWELL BUTTE
No Active Listings
PRESCOTT VILLAGE
No Active Listings
PRINCETON COMMONS
No Active Listings
PROMENADE AT BETHANY VILLAGE
1 Listing
Priced at $345,600
QUAYSIDE
No Active Listings
QUIMBY TOWNHOMES
No Active Listings
RALEIGH COURT
No Active Listings
RALEIGH PARK PLAZA
No Active Listings
RASCHIOS ADD
No Active Listings
RED TAIL CANYON
No Active Listings
REGAL COURT
1 Listing
Priced at $289,900
REGENCY COURT
No Active Listings
RENAISSANCE AT PETERKORT WOODS
No Active Listings
REXALL
1 Listing
Priced at $259,900
RICHMOND COURT
No Active Listings
RIDGE
No Active Listings
RIDGECREST PORTLAND
No Active Listings
RIDGEMONT TOWNHOMES
1 Listing
Priced at $171,800
RIVERCLIFF ESTATES
No Active Listings
RIVERHOUSE EAST
3 Listings
Priced from: $369,000 to $429,900
RIVERIDGE
2 Listings
Priced from: $299,900 to $399,000
RIVERPARK
No Active Listings
RIVERPLACE
4 Listings
Priced from: $350,000 to $498,900
RIVERPOINT
1 Listing
Priced at $2,095,000
RIVERSCAPE
No Active Listings
RIVERSTONE
No Active Listings
RIVERVIEW
1 Listing
Priced at $134,900
RIVERWIND
No Active Listings
RIVERWOOD
No Active Listings
ROCK CREEK TOWNHOUSE ESTATES
No Active Listings
ROCKWOOD VILLAGE
No Active Listings
ROOSEVELT
1 Listing
Priced at $214,000
ROOSEVELT COMMONS
No Active Listings
ROSEGATE
1 Listing
Priced at $369,744
ROYAL ARMS
2 Listings
Priced from: $215,000 to $280,000
RYAN HOUSE
No Active Listings
SACRAMENTO HEIGHTS
1 Listing
Priced at $309,900
SAINT ANDREWS
No Active Listings
SAN FRANCISCO SQUARE
No Active Listings
SAVIER GARDENS
No Active Listings
SCOTT PARK COTTAGES
No Active Listings
SELLWOOD 13 LOFTS
No Active Listings
SELLWOOD COMMONS
No Active Listings
SELLWOOD HARBOR
2 Listings
Priced from: $1,199,000 to $1,295,000
SELLWOOD VILLAGE
No Active Listings
SHADOW CREEK
No Active Listings
SHORELINE
No Active Listings
SILVER RIDGE
No Active Listings
SILVERADO PARK
No Active Listings
SIMPSON ACRES
No Active Listings
SIXTEENTH PLACE
No Active Listings
SIXTY TWO TWENTY
No Active Listings
SKYLINE
1 Listing
Priced at $248,000
SPRING TREE
1 Listing
Priced at $169,900
SPRINGWATER
No Active Listings
SPRUCE GARDENS
1 Listing
Priced at $290,000
ST GEORGES TOWNHOME
No Active Listings
ST JOHNS COURT
No Active Listings
STARRIDGE
1 Listing
Priced at $1,000,000
STREETCAR LOFTS
2 Listings
Priced from: $585,000 to $665,000
SULLIVANS VILLAGE
No Active Listings
SUNLIGHT
1 Listing
Priced at $549,500
SUNROSE BUILDING
No Active Listings
SUNSET MEADOWS
No Active Listings
SUTTON PLACE
No Active Listings
SYLVAN CREST
No Active Listings
SYLVAN HEIGHTS
3 Listings
Priced from: $139,000 to $199,000
TABOR HILLS
No Active Listings
TABOR PARK
No Active Listings
TANNER PLACE
1 Listing
Priced at $440,000
TANZAMOOK
No Active Listings
TERRA LINDA PARK
No Active Listings
TERRACE AT RICHMOND
1 Listing
Priced at $385,000
TERRACE PARK
No Active Listings
TERRAZZO
1 Listing
Priced at $345,000
TERRI COURT
No Active Listings
TESSA STREET
No Active Listings
THE CAMBRIDGE
1 Listing
Priced at $484,000
THE CASEY
1 Listing
Priced at $1,350,000
THE CITADEL
No Active Listings
THE CIVIC
2 Listings
Priced from: $339,000 to $775,000
THE EDGE
No Active Listings
THE FONTAINE
1 Listing
Priced at $265,000
THE GREGORY
5 Listings
Priced from: $479,000 to $2,500,000
THE HENRY
3 Listings
Priced from: $1,159,000 to $1,250,000
THE KINGS SQUARE
1 Listing
Priced at $749,000
THE LANDING
5 Listings
Priced from: $275,000 to $749,500
THE MARQUETTE PLACE
No Active Listings
THE MEWS
2 Listings
Priced from: $439,500 to $449,000
Browse Individual Listings within this City
Community Locations

---
The Fair Housing Act prohibits discrimination in housing based on color, race, religion, national origin, sex, familial status, or disability.

Information Deemed Reliable But Not Guaranteed. The information being provided is for consumer's personal, non-commercial use and may not be used for any purpose other than to identify prospective properties consumers may be interested in purchasing. This information, including square footage, while not guaranteed, has been acquired from sources believed to be reliable.

Last Updated: 2017-08-21 04:22:43